Primary Research Redefined
With more data than ever and a growing number of factors influencing therapy decision-making, integration is the key to finding better answers to your most critical research questions.
Primary Intelligence's integrated research solutions capture all five of the interconnected cycles driving today's complex markets.

Connect cause and effect to drive new starts and increase lifetime patient value
Understand execution and effectiveness within and across these cycles to improve brand performance
Assess the competitive actions and stakeholder inputs influencing each cycle to maximize brand performance at launch and across all stages of the lifecycle
We Offer a Broad Range of Solutions to Help You Plan, Promote and Perform
Market Sizing & Assessment
Product Profile Optimization
Demand Assessment & Planning
Patient Journey
KOL Identification & Mapping
Positioning & Communications Development
Strategic Segmentation
Creative Concept & Sales Aid Testing
Message Development & Testing
Message Execution & Quality
Detail Execution & Quality
Specialty Sales Model Design
Channel Assessment & Optimization
OTC Claims Validation
Brand Equity Mapping
Precision Brand Performance
Integrated ATU & Brand Tracking
Point-of-Care & Custom Chart Audits
Detail & Message Effectiveness
Triggered POP Insights
Non-Personal/Digital Effectiveness
OTC & Medical Device HCP Promotion Effectiveness
IQVIA and Primary Intelligence
Primary Intelligence leverages the data assets, domain expertise, advanced analytics and transformative technology of the IQVIA CORE.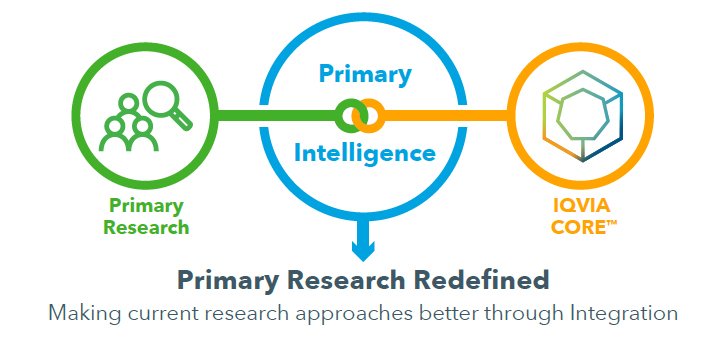 Learn More